When I was pregnant with my first son, I dreaded the idea of carrying a diaper bag. I didn't think I would ever find one that would both suit my style and fit my needs. I searched for weeks during my pregnancy with no avail. Finally, I settled on a studded leather backpack. Oh, to be young and with child! After our first outing, I realized that although stylish, this tiny backpack was in no way functional for all of the just-in-case items I would need to keep in my diaper bag. I soon retired my little leather backpack and gave in to the mom-style diaper bag I had dreaded. Lucky for me, a girlfriend of mine was getting rid of her Skip Hop diaper bag. It matched all my outfits and it had so many nifty compartments! I snatched it up and absolutely fell in love with this thing.
Flash forward to baby number 2; and, here I was again – finding myself in dire need of another cute and functional diaper bag. One that would match all my outfits, one with nifty little compartments. I found this striped bag with a thick shoulder strap and TONS of space. Even though it didn't match all my outfits, I knew that efficiency would be a more important factor for me this time, especially now having two children.
Another thing that you don't think about when it comes to packing baby items in your diaper bag is how much you actually need to pack. For instance, what if your baby has an explosion and you-know-what is all up his back and arms, and hands (oh yes, it happens). BUT all you thought to bring was diapers and wipes so your baby is stuck riding home butt-necked. Rookie mistake, don't worry – it happened to me. Now I take extra precautions to be prepared for an explosive emergency.
Here is everything I now pack in my diaper bag and hopefully, this will help you to feel prepared for your first (or 100th) outing:

If you are planning on using disposable diapers, I HIGHLY recommend Seventh Generation brand. These diapers are eco-friendly and they are great for babes with sensitive skin (so like, every baby). Bonus: they're actually absorbent. I don't care much for the Honest Co. diapers which are also supposed to be eco-friendly (and are crazy adorable) – but, they are so stiff and feel like they were made out of cardboard. The Seventh Generation diapers are soft and absorbent and they've worked really well for us. If you are interested in checking them out, they are 10% off at Target right now when you use the Cartwheel App (whoop, whoop!!)

It may be obvious that you would need to keep wipes in your diaper bag. But, I have tried several wipes cases and all of them have left me with dried out wipes. But not this one! Not today, Satan! Also, I wanted to mention that although I may not like the Honest Co. diapers, they have the best wipes on the market. They are thick and they actually smell pretty good. I don't know why but I can't handle the smell of Pampers wipes.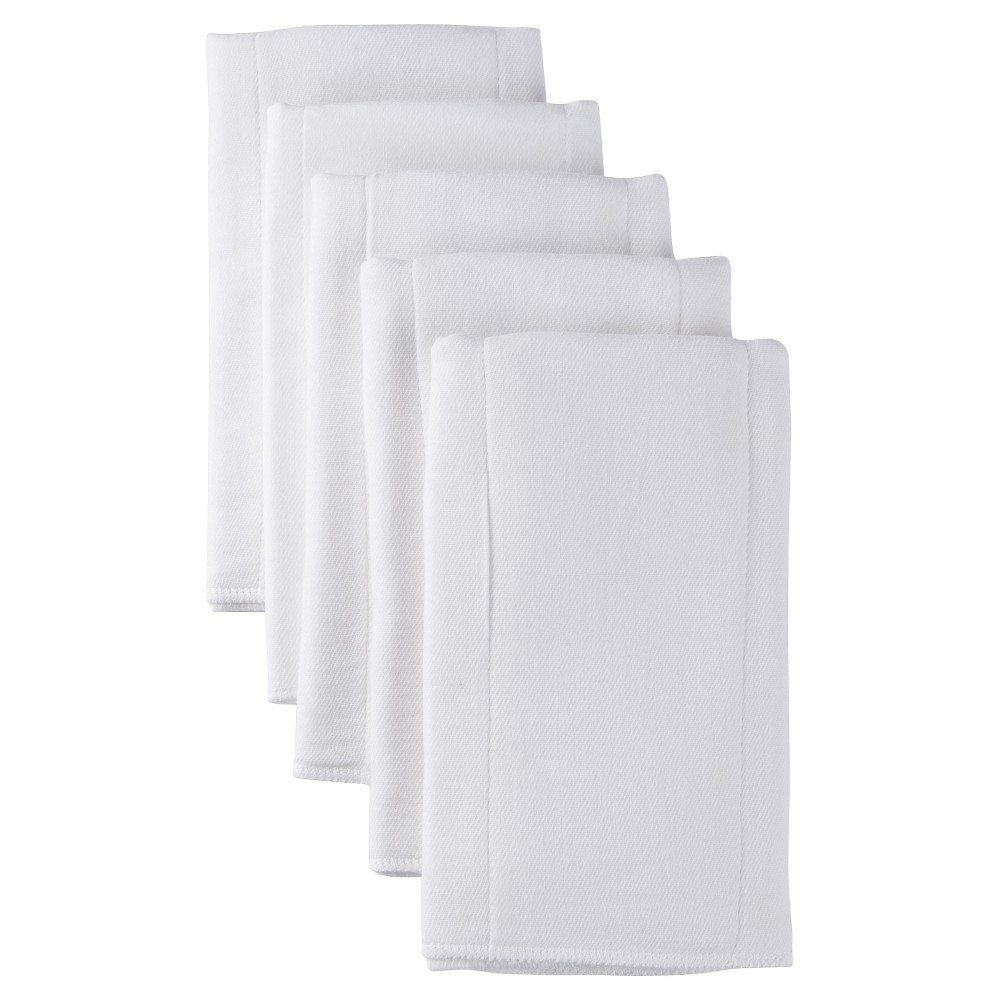 These things are a life saver! They make the best burp rags of all time! I bought two packs of them before number 2 was born. Let me tell you, it's a good thing I did. Our son turned out to be quite the spitter. I'm talking fountains here people. Anyhow, these inserts are so absorbent! By using these I've saved quite a few of my shirts from the "badge of honor". On a more attractive note: it's really easy to turn these diaper inserts into adorable burp rags. All you have to do is sew a piece of cute fabric down the middle section and, ta-dah! These makeshift burp rags also make great gifts.

WATER. WATER. WATER. Arguably one of the most important things to remember to do as a new mom is to stay hydrated. Especially if you are a nursing mom. Hydration keeps your energy levels up and helps you to produce a sufficient amount of milk.
These Citrus Zinger bottles make it so easy to infuse your water. I put cucumbers and lemons in mine. YUM!

Changing pads are a must have for any diaper bag. Using a changing pad makes it so convenient to change your baby when you're on the go. I find myself changing my son's diaper in the car fairly often. Using this changing pad makes it a safe zone (read: no poo zone) for my car, and it's padded so it's more comfortable for him!
6. Pacifier/Comfort Items

If your baby uses a pacifier then you know you can't leave home without this. It's funny how some babies love pacifiers and others just…don't. I could never get my first son to use one and my second boy loves his  They're really cute and the little fox on the end makes it easy for him to hold. AND they come with 30 (or so) different animals! If your child doesn't use a pacifier, maybe they have another comfort item like a blanket or a stuffed animal; you may want to consider bringing these along in the diaper bag.
7. Change of Clothes for Baby and Mom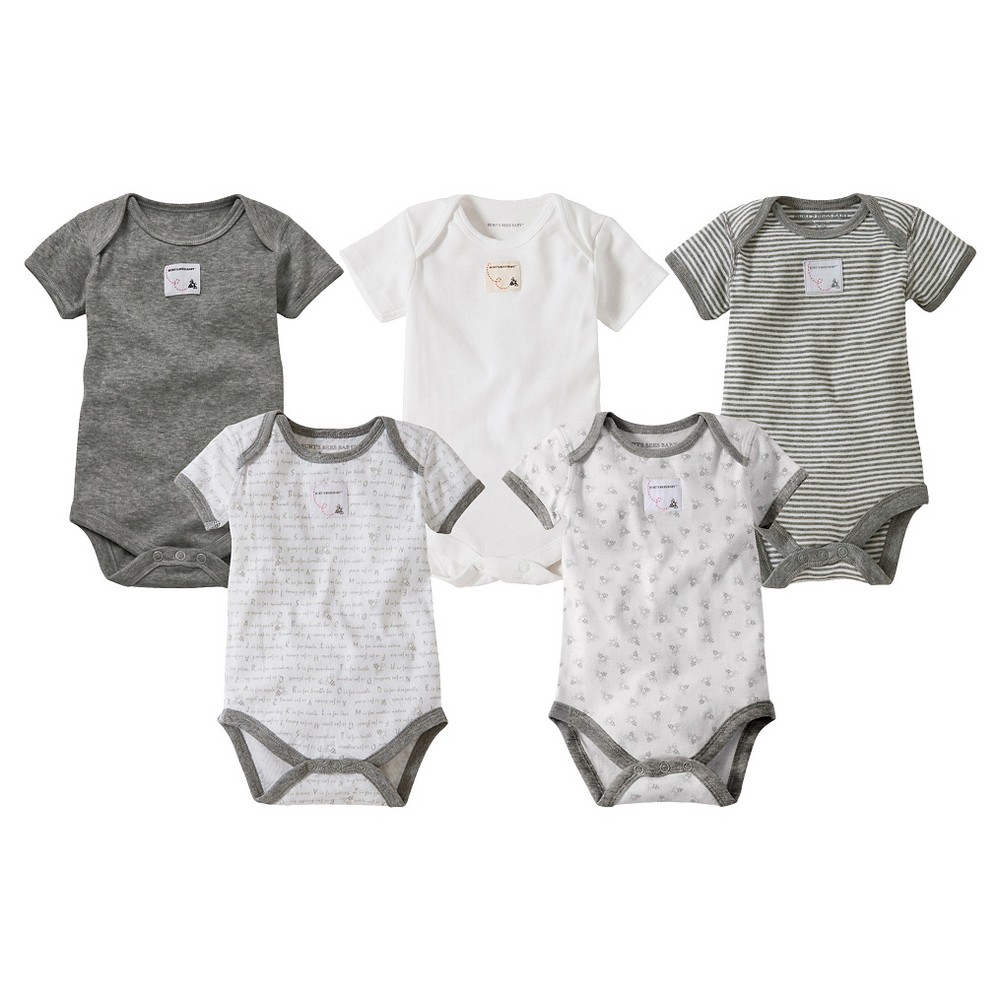 My oh, my. This is an important one. I always always always keep at least 2 spare onesies in my diaper bag for the babe. He is constantly spitting up, or drooling, or pooping (the joys of parenthood, am I right?) and typically it's safe to say he will probably need to be changed at least once while we're out and about. I'm not always too concerned about myself having baby's bodily messes on me, but I do have several of these v-neck shirts that are casual and functional and easy to throw in the bag.

Pretty self-explanatory. Babies have stinky diapers. If you are somewhere that doesn't have a trash can immediately accessible you certainly don't want that thing floating around in your adorable diaper bag (that matches all your outfits and has nifty little compartments). Arm & Hammer makes these awesome bag dispensers that latch right on to your diaper bag and they are perfect for separating the stinky stuff from the goods.
Whether you are breastfeeding or formula feeding I just want to first of all say that there is no judgment here! With my first son, I was not able to breastfeed so he was a formula fed baby. Now with baby number 2 I have been successful. I also have girlfriends who knew they wanted to go straight for the formula. Whatever you are doing, is up to you and I am proud of you no matter what.
With that being said, these little to go containers are just the coolest for formula fed babies. Pre-measure whatever formula you will need while you're out and there is a dispenser that helps perfectly pour the powder into the bottle. I have always used Munchkin Latch bottles. I've found that they help a lot with preventing gas and colic. Plus they fit perfectly in the front pocket of my diaper bag.
Moving on to breastfed babies, if you don't want to lug around a nursing scarf or if you just prefer to let your womanhood roar (all the power to ya, girl!) then you be you. If you feel more comfortable with a cover, these nursing scarves are super cute and they are crazy versatile.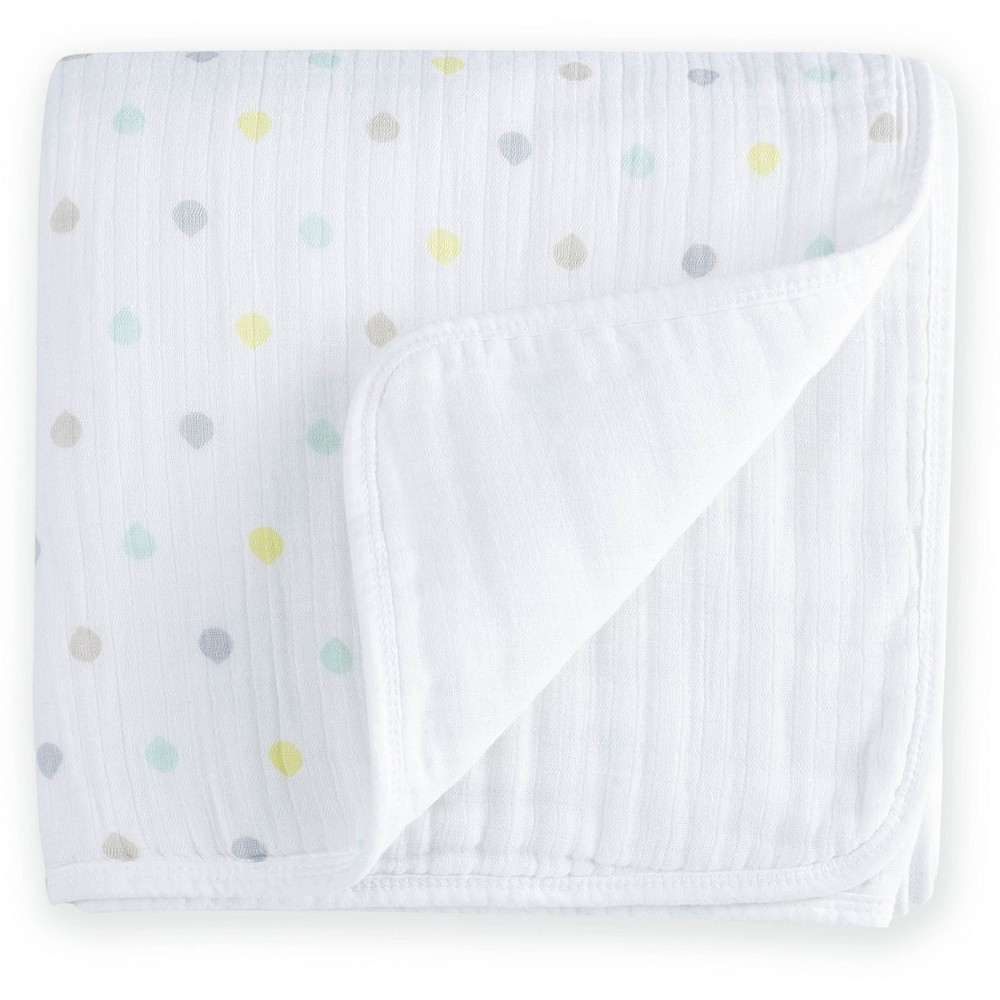 Finally, blankets. Right now it's winter time where we live and to be honest my diaper bag is stuffed full of blankets. They are so cute and can serve so many different purposes. These muslin blankets are great for soft burp rags, they work well as a car seat cover when it's chilly out, or to swaddle baby up when he's cold.

Okay, so I don't carry this Ergobaby Carrier in my diaper bag because it just doesn't fit. But it is certainly something I never leave home without. I know some people aren't into baby wearing so in that case you probably have a stroller or car seat. I just find wearing my babes has been SO much easier for me than lugging a giant clunky car seat around, or even pushing a stroller. It allows me to be hands-free and chase around my toddler. And if you have a newborn, there is an infant insert so you can even wear teeny-tiny babies. I am just such an advocate for these things…so there's your bonus!
What do you think is absolutely essential to carry in your diaper bag? Let me know in the comments what I missed, and don't forget to check out the links below if you saw something that interested you.
//Seventh Generation Diapers//
//Citrus Zinger Water bottle//
//Burt's Bees Organic Onesies//