Here are a few of our Mom Approved recommendations that we reviewed and/or used. We only recommend products that we truly believe are the best for our kids. We decided to group our recommendations by age to help you find the right products for any age.
Disclosure: There are some affiliate links below, but these are all products we highly recommend. We won't put anything on this page that we haven't verified and/or personally used.
Newborn to 5 Years
Sophie la Girafe Teether ($24.99)
The Sophie Teether, by far, is one of the best animal toy teethers I have seen. Babies find it weirdly soothing to chomp on the head of a giraffe and we aren't complaining if they find relief in their gums. This toy is also just fun for kids to look at or hold. Yes, this one is a little more expensive but for a dual toy, I will take a deep breath and hit the checkout button.
WubbaNub Elephant Pacifier ($13.99)
Sure, we all need pacifiers and the research out there is extensive. But, I'm a big advocate for the WubbaNub pacifiers. Not only are they good pacifiers, the little animal on the end just gives the child something extra to hold and look at. The animals act as a good, healthy distraction and, possibly, the first stuffed animal to put them to sleep.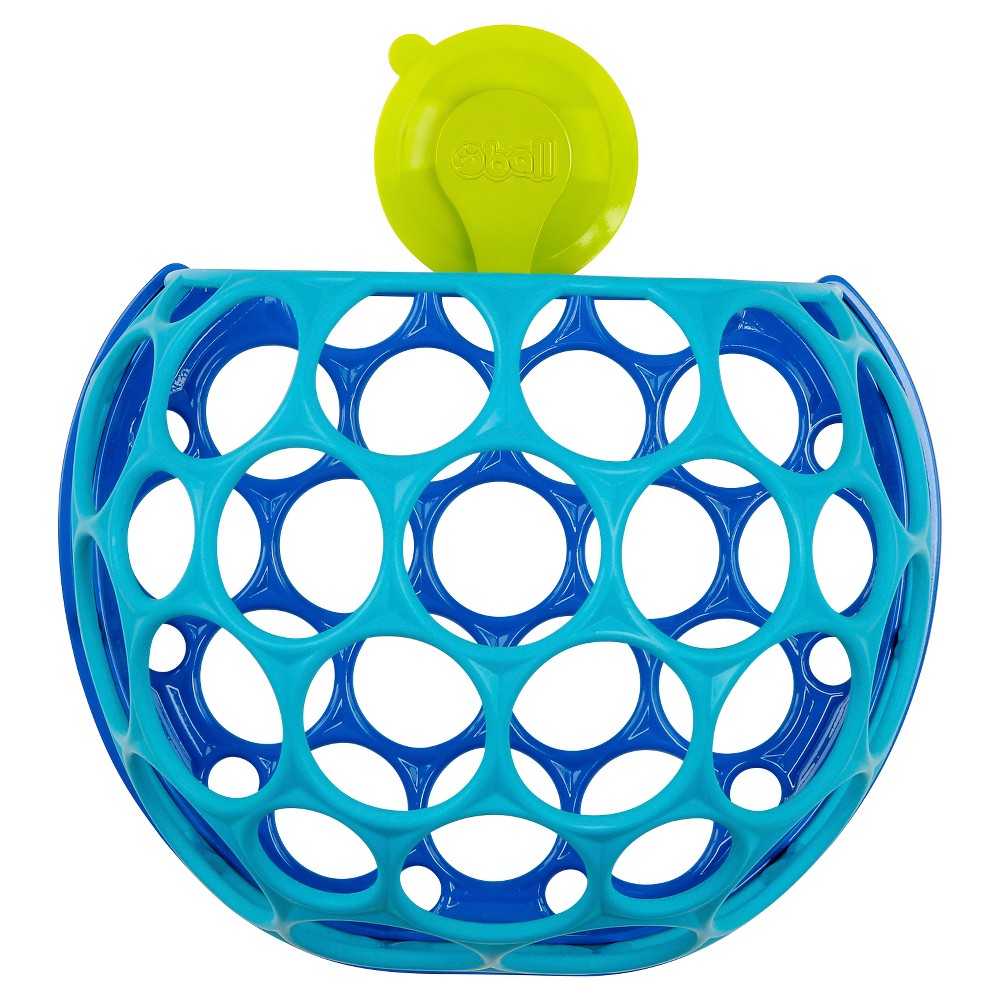 Oball™ O-Scoop Bath Toy ($9.89)
Bath toys can be tricky, or should I say overwhelming. This intricately-design bath toy works on two levels, as a scoop and as a visual mystery. Believe me, it can keep the kid puzzled for long periods of time in the tub. It's an entertaining and fairly cheap toy, so why not throw it into the tub?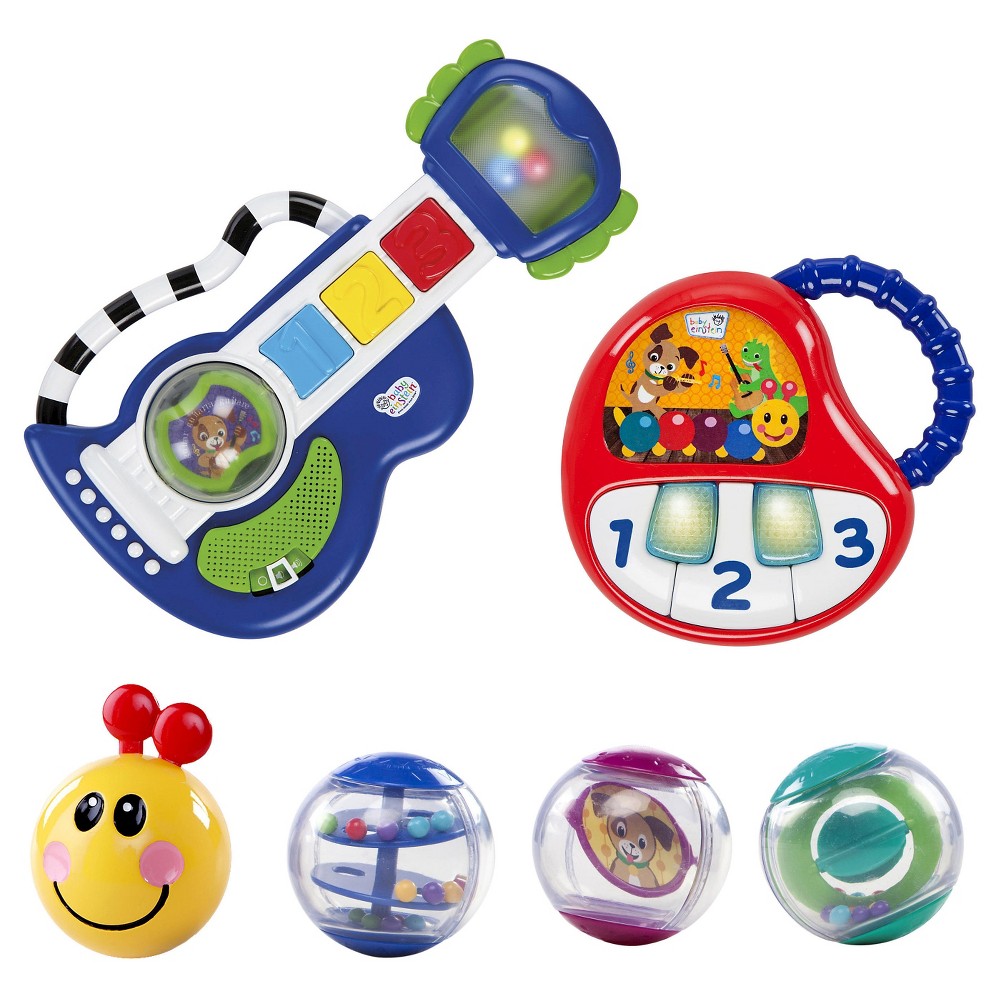 Baby Einstein Exploring Music Gift Set ($29.99)
There are xylophone toys and then the entire band. I prefer the entire band. The music set comes with so many different toy instruments and sound you can really continue to use this product for a long time. I mean, if you have several kids, you might have enough for the entire band.
Bright Starts Take Along Carrier Toy Bar ($8.89)
This toy bar is great for throwing in the car seat or rocker. On some models, it even fits right into the car seat. My favorite part about this toy is the ability to use it in so many different carriers. It gives your kid some variation in toys and is all linked to one. No more searching for toys dropped or thrown, this set is big enough to find right away.
Playgro MF Loopy Loop Chime Ball ($8.99)
I've found the chime ball most helpful for kids just learning to grab things. It has so many little fabric pieces your kid can chew or grab and the flexibility is nice. This squishy toy is worth the under $10 price.
Fisher-Price SnugaMonkey Musical Play Gym ($34.99)
Babies learning to crawl and play on their back adore this toy. It gives them room to wiggle around and lots of little toys to play with in front of them. If you are pregnant and looking for registry items, I highly suggest this play gym. The gym even has music to entertain the ears of your little one.
First Words Book ($8.99)
Are you struggling to teach your kid his/her first words? This book is clever at keeping your kid's attention while incorporating the most common words they learn early on. It's a top recommendation for a baby's first book.
5 Years to 7 Years
DC Super Hero Girls Ultimate Collection Dolls ($49.99)
With all the new superhero movies coming out, I'm so glad they have come out with more dolls directed at girls. I really enjoy the fact that the girls can join in the fun with their own superhero characters. This collection contains a variety of character and even allows your kids to share with friends during play time.
Shopkins™ Join the Party! 12-pk ($10.99)
Shopkins has taken over the world, or toy world, should I say. I can't spend 30-minutes with my 5-year old niece before she starts talking about her Shopkins characters. The Join the Party pack is a great beginner kit for kids. Trust me, they will love it.
Amazon Fire 7″ Kids Edition Tablet ($99.99)
It's pretty hard to get away with not having a tablet for your kid these days. Maybe it's an easy solution, but it really helps keep them entertained. The Amazon Fire tablet does the job of a tablet for kids at a reasonable price. Most apps are compatible with this tablet.
Radio Flyer Red Scooter ($24.99)
This red scooter is basically the tricycle of scooters. Young kids love having all the adventure and parents are always concerned with safety. This matches the best of both worlds into a safe indoor or outdoor scooter for even the youngest thrill-seekers.
Pie Face! Game ($19.99)
Most likely you have already heard about Pie Face. It's increasingly become the most popular newer game at family gatherings. The kids will love watching their strong uncle flinch with each turn or their cousin get completely hit in the face with some whip cream. Put this game at the top of the list for the next family gathering.
Star Wars Nerf Stormtrooper Blaster ($29.99)
Don't worry, we have something for all you Star Wars lovers. Mixing Nerf and Star Wars couldn't be more perfect for most young kids. Just like most Nerf guns, the powerful blaster will dominate in any play fight. The only downside to this is you almost always have to buy two to even out the playing field. With the cost decently low, it's not too crazy of an investment for a birthday or gift.
7 Years to 10 Years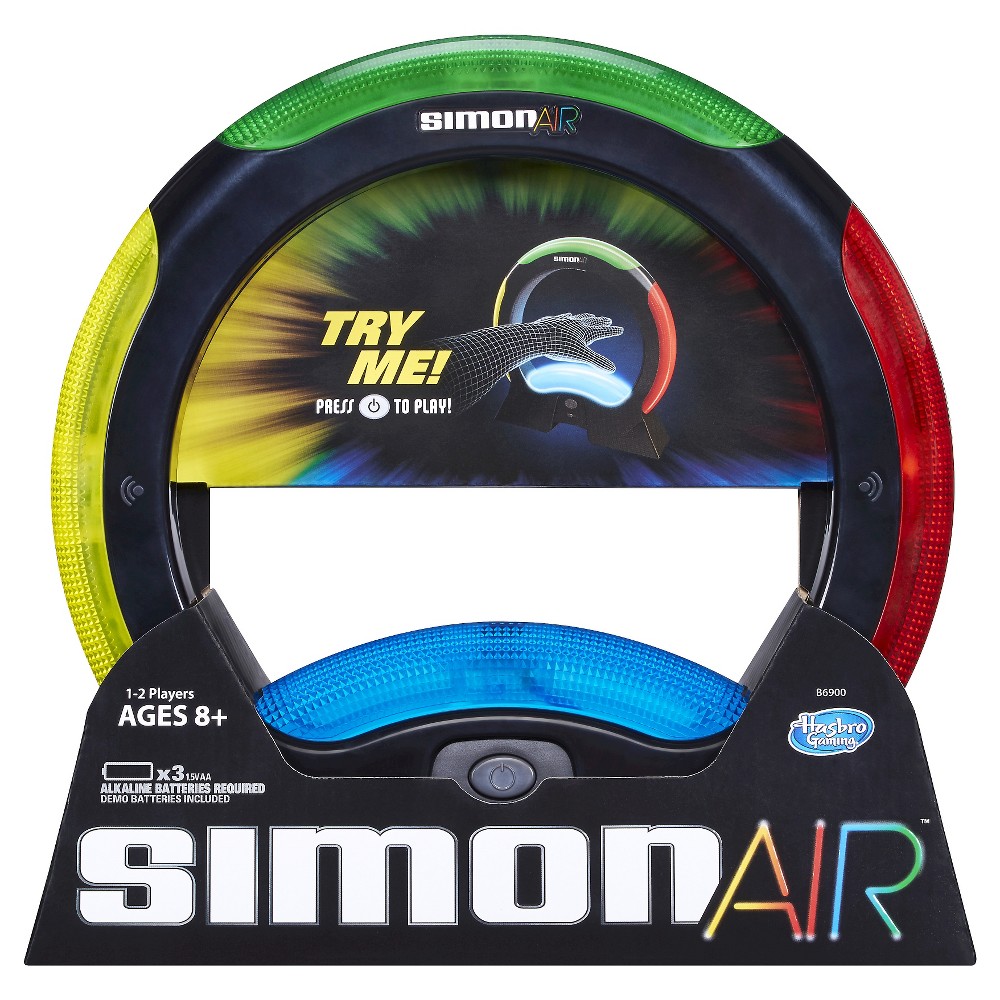 Simon Air Game ($19.99)
Here's a touch-free spin on a classic game. The Simon Air is the same concept as the original except the game is kept on a table and you use your hand motions to play the game. It's perfect for active kids who like to have a best friend over after school. It's also a fun game to bring out for some family competition. Plus, it's relatively cheap for such an active game. The only thing you might have to replace is the batteries.
Maisto Rock Crawler Extreme Remote Controlled Vehicle ($30.89)
Younger kids tend to start getting into remote controlled cars, but this monster of a truck is for someone with a little more experience. I've seen guys and gals conquer the rocky road with the Maisto Rock Crawler. The vehicle works well on the open road or pavement but is truly at its best when climbing rocks and running on the bumpy road.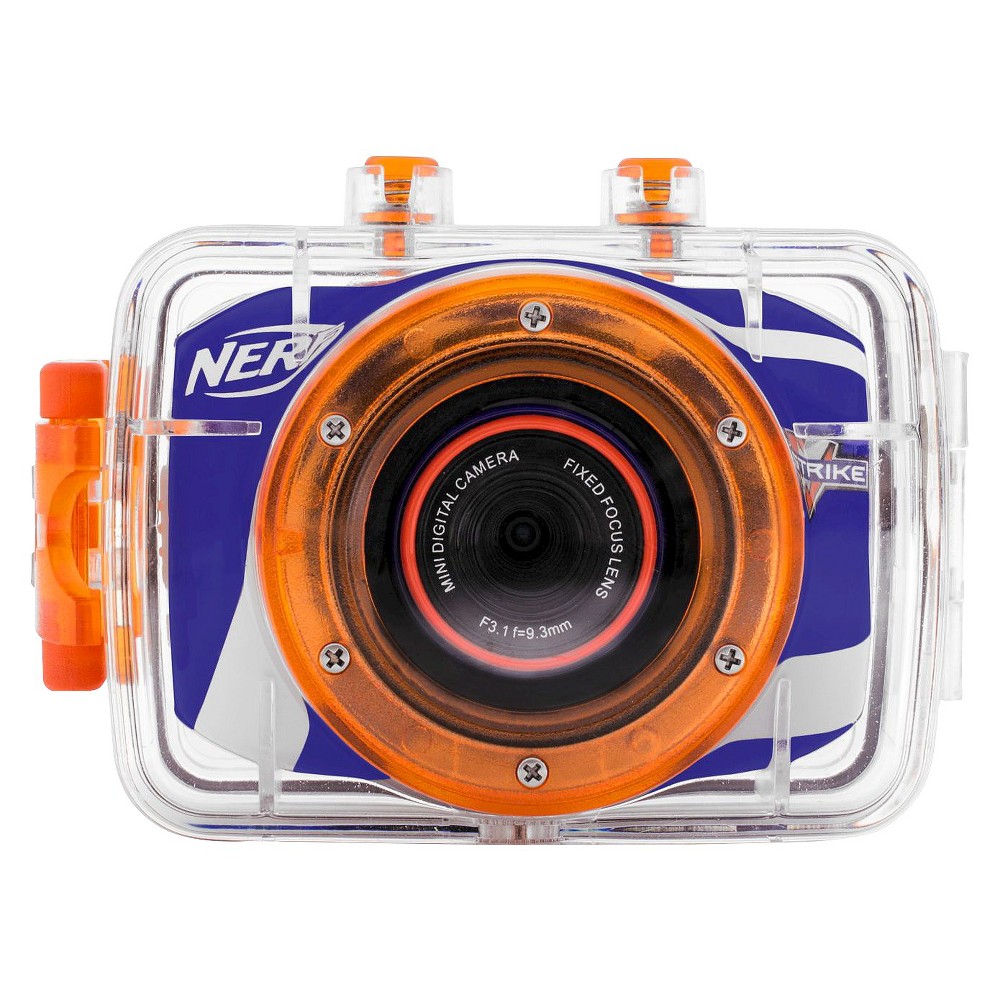 Nerf 5MP Digital Camcorder  ($49.99)
The Nerf Camera is a must-have for any family that spends a lot of time in the water. Sure, your older kids are probably the most well-versed in this type of technology, but the young ones enjoy it as well. The camera is ideal for recording those underwater adventures or a water game with friends. Feel free to bring it along to a waterpark, the lake, or a rafting trip.
Pre-teens and Teenagers
Fujifilm Instax Mini Instant Film ($69.99)
Is your teen an aspiring photographer? Do they like to live the nostalgic life? Yes, Polaroids are making a comeback. This fun little instant film camera allows your teenager to capture the moment and have the picture in an instant. The film for this camera is not cheap so that's one drawback, but overall, the camera is a great buy for an artistic and creative kid.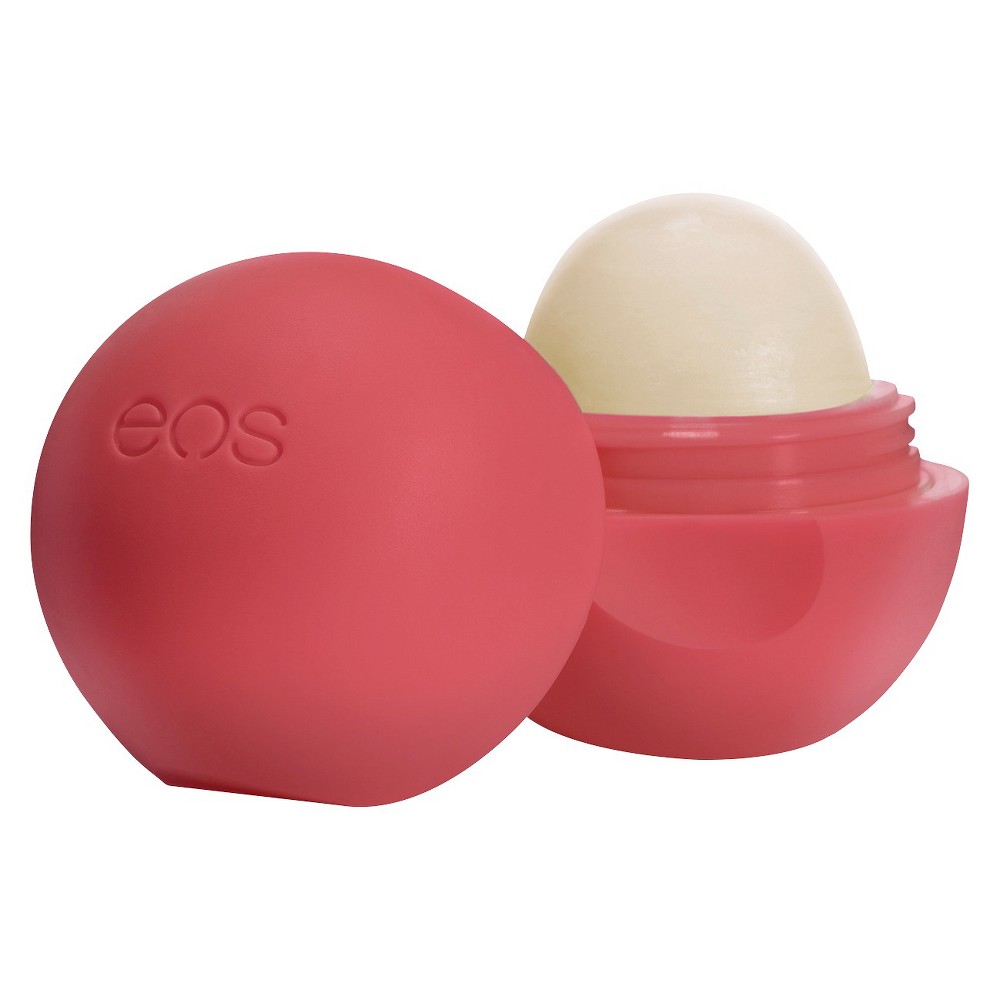 EOS Organic Lip Balm Sphere ($2.68)
The EOS lip balm is overwhelming the favorite for teens (and young adults) for the best in lip care. Teens love the design and variety of colors (flavors) and the ability to easily locate the lip balm in any backpack or purse. The balm leaves your lips smooth and moisturized. Plus, it's so cheap it's an easy gift or surprise for your teen.
Color Crush Faux Leather Planner Kit ($34.99)
Although teens might not be super into planning out their weeks, they are into trendy binders and planners. This leather planner allows kids to plan out their weekly homework assignments and look cool while doing it. It even comes in the treasured metallic color. Plus, your teen can use it as a journal or planner for years to come by replacing the pages.
Lifefactory Glass Water Bottle ($20.99)
Can we all agree that keeping a water bottle is hard, especially for our forgetful teens? Between getting free plastic water bottles and not really taking care of all the cheap water bottles, it leaves us dealing with leaky or lost bottles. The LifeFactory Glass bottle makes the water taste better and allows for easy cleaning. It has a clean and stylish look, comes in several colors, and has a cap handle so you can attach it to a backpack or purse so it doesn't get lost.
642 Big Things to Draw Book ($13.56)
I realize drawing isn't of interest to all teens. However, this book is perfect for the artsy teen looking to improve their drawing skills. It gives them several different subjects to draw and really challenges their drawing range. Your kid will never run out of ideas and it's easy to skip the page and work on another, more appealing subject. This book will take a while to work through and is well worth the price.
Beats EP Headphones ($99.99)
It seems like all teens into music wants to get the latest headphones from Beats By Dre. The quality of the headphones is really worth the money. If you have a responsible teen who takes care of their most prized possessions, these headphones would be perfect for your music-loving kid.
Game of Phones Card Game ($19.99)
Do you have trouble talking to your teen while their smartphone is near? Here's a great way to reinvent game/family night by joining them in the smartphone game. To be straightforward, be prepared to lose. This game mixes the speed of finding things on your phone with something similar to an Apples to Apples game. Some cards may say, "Find a photo on your phone from a year ago," or "Be the first to find something for $100 on eBay." It's fun for them to battle their friends and maybe they will come to enjoy smartphone time with their parents as well.